Madera Mobile Truck Repair
Madera Mobile Truck Repair

–

Truck Repair

Services –

Madera, CA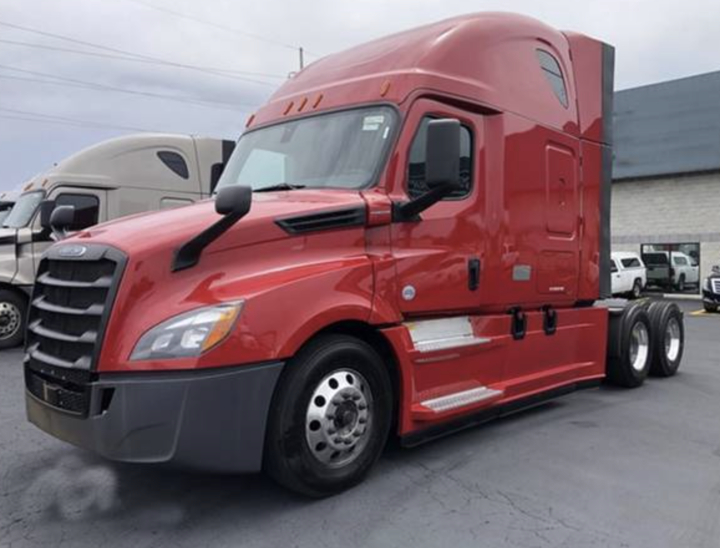 The team at Madera Mobile Truck Repair are highly-trained and has all the tools and equipment needed to perform any truck repair service. Call our team at (559) 900-3314.

About

Madera Mobile Truck Repair
Madera Mobile Truck Repair has established itself as a prominent purveyor of industrial vehicle repair services within Madera County. Our team of proficient technicians is unwaveringly dedicated to delivering swift and dependable repair resolutions to both individuals and businesses throughout the vicinity. We recognize that the transportation sector operates within a constricted timeframe, where punctuality is of the utmost importance. Thus, we proffer on-site repair services for a spectrum of industrial vehicles, encompassing city trucks, farm equipment, semi trucks, and buses.
Our services are thoughtfully crafted to curtail the duration of downtime and ensure the prompt restoration of vehicular functionality. We furnish an extensive gamut of services, comprising:
Diesel/Gasoline engine repair

Electrical system service and repair

Tune-ups/Fleet maintenance

Brake repair

Trailer service and repair

Transmission repair
Our adroit technicians rely on cutting-edge diagnostic tools to promptly discern the root causes of any anomalies and forge a dependable repair strategy. We take immense pride in providing efficient, expeditious, and trustworthy service, which is upheld by our team of extensively experienced and well-trained technicians. Furthermore, we exclusively employ premium-quality replacement parts and materials to make certain your vehicle is reinstated to optimal standards.
We comprehend that unforeseeable breakdowns can arise, which is why we furnish 24/7 emergency repair services. Our objective is to furnish our clientele with superlative support and service. Whether it pertains to routine maintenance or major repairs, our team possesses the expertise, knowledge, and experience to adroitly address any job with finesse.
To learn more about our on-site industrial vehicle repair services in Madera County, please contact us today.
Call (559) 900-3314.
Madera Mobile Truck Repair

Services
Convenient Madera Fleet Maintenance
At Madera Mobile Truck Repair, we acknowledge the importance of maintaining the impeccable condition of your big rig fleet for the triumph of your enterprise. Ergo, we present a comprehensive fleet maintenance package, meticulously devised to optimize the seamless and efficient operation of your vehicles. Our package encompasses preventive maintenance services tailored to fleets of all magnitudes, guaranteeing perpetual top-tier status of your trucks.
Our fleet maintenance package proffers an extensive array of services that comprehensively address every facet of your vehicle's maintenance necessities. A selection of the services we provide encompasses:
We check everything, front to back, using a multi-point checklist

We change your fleet's oil every 25,000 miles or as needed

Tune-ups that ensure the best performance of all industrial vehicles

Brake inspection and repair so your trucks stop on time

Lighting inspection for trailers, cabs, and dashboards

Fleet coolant flushes every two years or as needed
Our fleet maintenance package ensures your vehicles receive unparalleled care. Contact us today at (559) 900-3314 to explore the full extent of our fleet maintenance services and discover how we can facilitate the seamless operation of your fleet.
We Repair All Makes & Models
The specialized team of mechanics at Madera Mobile Truck Repair possesses extensive expertise in repairing a wide range of industrial vehicles. Our proficiency extends to acclaimed truck manufacturers like Honda, International, Mack, Iveco, Peterbilt, and Volvo. We can efficiently identify and rectify any issues that may arise with these vehicles.
We take pride in our familiarity with all other makes and models of trucks utilized in the industry. Our team's prowess encompasses repairs and maintenance services for Isuzu, Kenworth, Freightliner, and any other type of industrial vehicle.
In addition to truck repair services, we also offer repair and maintenance solutions for city and farm equipment. With our mobile repair services, we proffer on-site repairs, thus conserving your time and resources. Do not hesitate to contact us today to gain deeper insights into our comprehensive repair services.
Madera Engine Diagnostics & Repairs—Diesel & Gasoline
Madera Mobile Truck Repair acknowledges the significant disruption that engine malfunctions can have on both drivers and fleet managers. Thus, we provide extensive engine diagnostics and repair services for both diesel and gasoline engines. Our team of highly trained ASE certified mechanics possesses the knowledge and expertise necessary to detect and resolve any engine-related issues, ensuring optimal efficiency and operation of your vehicle.
It is imperative to have your vehicle inspected as soon as any signs of engine malfunction occur, such as power loss, overheating, or unusual noises. Utilizing advanced diagnostic equipment, our team can quickly and accurately identify the underlying cause of any issues and devise a viable repair strategy. We take pride in our ability to accurately diagnose and repair even the most complex engine issues, thereby delivering exceptional service to our clients.
At Madera Mobile Truck Repair, our team of mechanics is extensively trained and experienced in all aspects of engine repairs, ranging from routine maintenance to complete overhauls. We recognize the severe consequences of downtime for businesses, and therefore prioritize quick and efficient engine repair solutions to minimize losses.
Our team is dedicated to delivering exceptional service and assistance to our clients. Should you require further information on our comprehensive engine diagnostic and repair services or wish to discuss how we can assist you in maintaining your vehicles in top condition, please do not hesitate to reach out to us.
Serving All Of Madera County
Our team knows the roads of Madera County—oh yeah. It never takes us long to reach any of your rigs. And we promise that you'll want us there, because no other mobile mechanic around has the expertise with caring and maintaining industrial vehicles.
Some of the areas we service in Madera County include:
Madera

Chowchilla

Oakhurst

Coarsegold

Ahwahnee

Bass Lake

Raymond

North Fork

Yosemite Lakes

Bonadelle Ranchos-Madera Ranchos



Madera Mobile Truck Repair offers efficient and reliable on-site truck repair services throughout Madera County. With our 24/7 availability, our team is always ready to provide prompt and high-quality assistance, whether it be routine maintenance or emergency repairs. Don't hesitate to reach out to us for more information about our services and how we can ensure the optimal performance of your vehicles.
Mobile Truck Repair Means Better Trucking
We offer a range of benefits for industrial vehicle fleet owners and operators through our mobile truck repair services. By entrusting our expert team with your fleet's maintenance and repair needs, you can be assured that your vehicles are in capable and professional hands. This can alleviate any concerns and allow you to rest easy, knowing that your trucks are properly maintained and less likely to encounter breakdowns while on the road.
Our mobile truck repair services can greatly enhance driver safety. By regularly maintaining and repairing your vehicles, we can help prevent mechanical issues while driving, thereby reducing the risk of accidents and ensuring your drivers' safety. Providing your drivers with safe and reliable trucks can also boost their morale and confidence, leading to greater productivity and job satisfaction.
If you want to learn more about how our services can benefit your business and improve your fleet's operations, don't hesitate to contact us today.
Call us by dialing (559) 900-3314.
Count The Benefits—Then Call Us
Madera Mobile Truck Repair takes great pride in rendering on-site repair services for an array of industrial vehicles, encompassing semi-trucks, buses, city trucks, and farm equipment. Electing our mobile truck repair services proffers a multitude of advantages, namely:
By providing on-site repair services, our mechanics eliminate the need for you to tow your vehicle to a shop, making it more convenient for you. We come directly to your location to offer the necessary repairs and maintenance for your vehicle.

Choosing our mobile repair services can help you save money in the long run, as you won't have to pay for expensive towing fees. Our goal is to provide affordable and effective solutions for all your industrial vehicle requirements.

You can rely on our team of ASE-certified mechanics to deliver top-quality repairs and maintenance for your vehicle. With years of experience and extensive training, we ensure that your vehicle performs at its best.

We cover all of Madera County with our services, so wherever you're located, we can come to you. We understand the importance of minimizing downtime and getting your vehicle back on the road as quickly as possible.

Our mechanics possess the expertise to work on a range of industrial vehicles, from farm vehicles and semi-trucks to buses and more. We're equipped to handle any repair or maintenance, regardless of the make or model.
Choosing mobile truck repair services can save you time, money, and hassle, allowing your trucking business to run more smoothly. Dial (559) 900-3314!
Madera County Truck Trailer Repair
Your trailer home for your manifest—at least while on the road. Who can doubt the importance of it being well cared for? Not us, that's why we know how to repair just about any kind of trailer there is, including:

Reefers

Dry vans

Flatbeds

Drop-decks

Curtainsides

Conestogas

Hotshots



At Madera Mobile Truck Repair, our primary objective is to guarantee that your trailer functions effectively and securely on the road. Our trailer repair services are all-inclusive and tackle a wide range of trailer issues, including lighting, brakes, axles, locks, latches, and more. Our team of proficient technicians has access to advanced tools and technology, allowing us to swiftly and competently diagnose and repair any trailer problem.
We recognize that trailer downtime can lead to substantial losses for companies, which is why we go above and beyond to restore your trailer to working condition as soon as possible. Our team is available round the clock, providing you with reliable and prompt assistance for routine maintenance and emergency repairs.
Semi Truck Transmission Repair
Correctly functioning transmissions are essential for the seamless operation of industrial vehicles. At Madera Mobile Truck Repair, we offer top-notch transmission repair services for a variety of large rigs, including buses, farm equipment, and semi-trucks.
Our team of highly skilled mechanics has the required knowledge and expertise to detect and resolve any transmission-related issues that may be impeding your vehicle's performance. You can trust us to ensure that your vehicle runs efficiently and safely on the road.
A big rig transmission is made up of several parts, including:
Synchronizer rings

Clutch components

Bell housing

Gear trains

Pressure plates

Shift forks

Input/Output shafts
We understand the critical role that a properly functioning transmission plays in ensuring the smooth operation of an industrial vehicle. Our team of highly skilled technicians possesses the expertise required to diagnose and resolve any transmission-related issues, from repairing or replacing damaged components to detecting and addressing other performance concerns.
By utilizing advanced diagnostic tools and techniques, we are able to efficiently pinpoint the source of the problem and provide effective solutions. If you suspect that your big rig's transmission is not performing optimally, it is imperative to address the issue promptly to avoid further damage.
Madera County Truck Brake Service
The crucial role played by a big rig's braking system in stopping tens of thousands of pounds moving at high speeds on highways cannot be overstated.
Here at Madera Mobile Truck Repair, we fully comprehend the importance of maintaining a semi-truck's braking system in excellent working order to ensure the safety of all road users. The braking system in a semi-truck is comprised of several components, including:
Air compressors

Air lines

Brake pedals

Calipers

Chambers

Discs

Drums

Pads

Slack adjusters



We at Madera Mobile Truck Repair consider the upkeep and repair of a truck's braking system as a matter of great importance. Our team of highly skilled mechanics possesses the required knowledge and expertise to diagnose and resolve any issues related to your truck's braking system with expediency. We have the capability to repair or replace any of your braking system's components, ensuring optimal functionality.
If you suspect that your truck's braking system is not functioning properly, do not hesitate to get in touch with us. Our mobile repair services allow us to provide on-site repairs at your convenience, saving you both time and money. To learn more about our exceptional truck brake repair services, please do not hesitate to contact us today.
Madera Mobile Truck Repair cuts no corners when it comes to taking care of your industrial vehicles. Let us prove it—pick up the phone and dial our number today. Call us today at (559) 900-3314!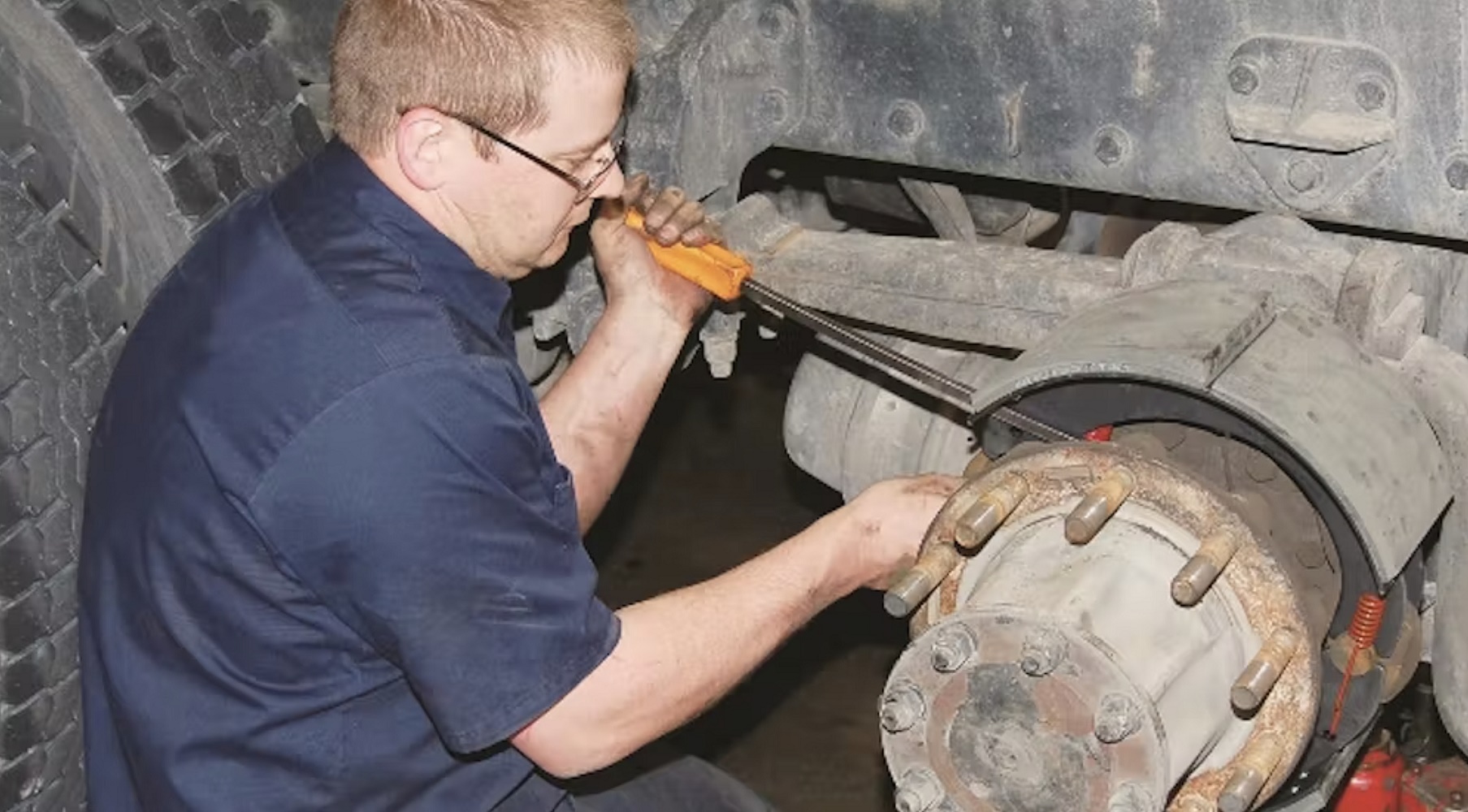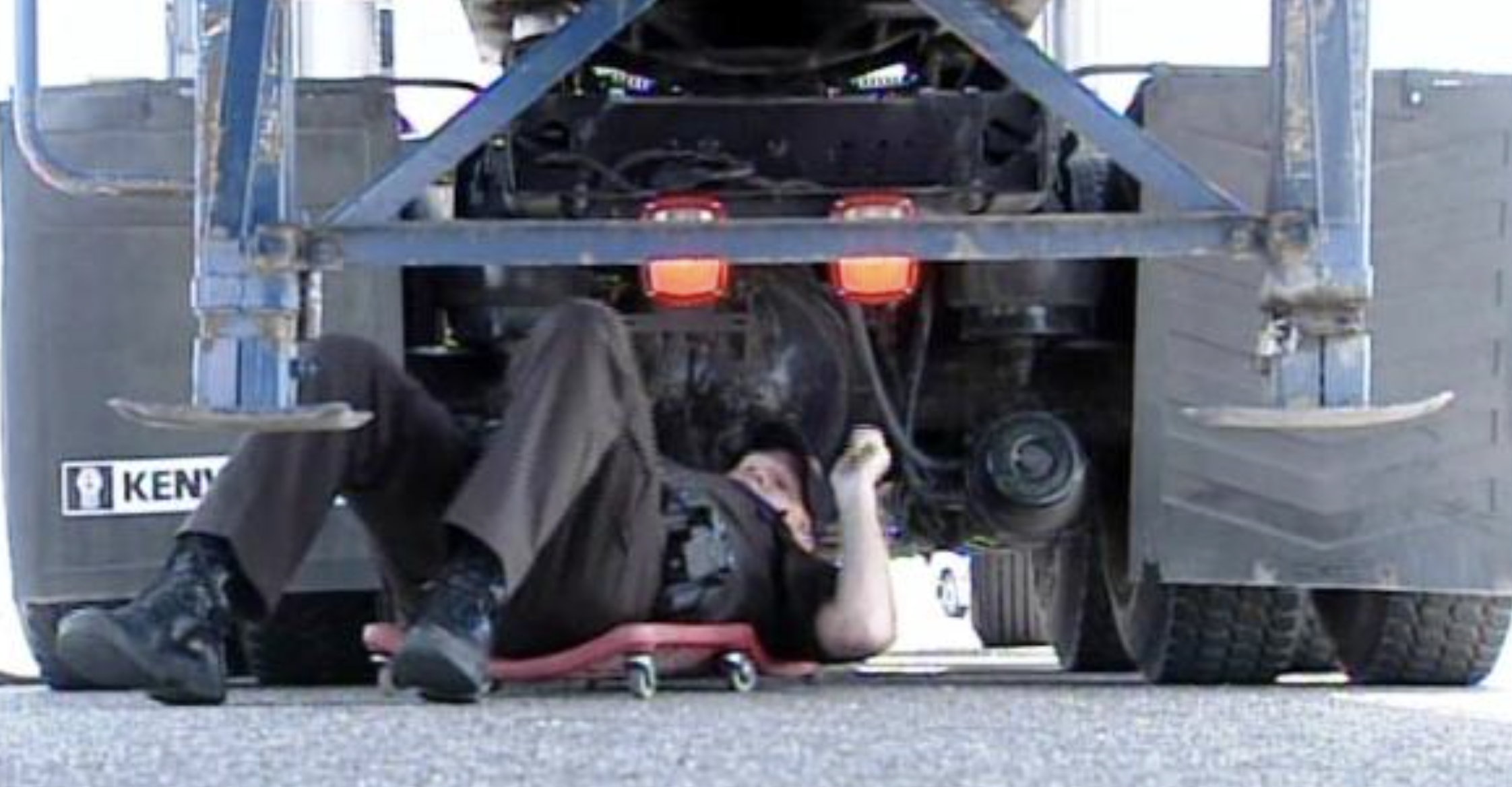 Contact Us Today!
The best way to ensure quality repairs is by experienced and reliable professionals. At Madera Mobile Truck Repair, our team of certified technicians can handle any truck repair job. We are familiar with specialty parts and offer competitive rates while prioritizing quality so you get the best possible repair experience. Our commitment to safety standards surpass all expectations and our reputable service keeps customers coming back time and again. We understand the need for swift resolutions and stand ready to provide fast, effective repairs when you need them most. Whatever your needs may be, trust Madera Mobile Truck Repair for all of your truck repair needs today!
Contact Madera Mobile Truck Repair at (559) 900-3314.